Virg's Celebrity Dance Studio: A Dance Contest Providing Worldwide Exposure for K-Pop Dancers
Choreographer and dance education specialist, Virg has created Celebrity Dance Studio, a platform that is designed to provide the needed exposure for k-pop dancers
K-pop dancing has been receiving traction in recent times with many persons seeing it as a revolution in the arts and entertainment industry. Sadly, many k-pop dancers are living in obscurity without any iota of visibility. The narrative is about to change thanks to the creation of Celebrity Dance Studio by Virg who is a dance education specialist for k-pop dancers. This dance studio aims to provide the needed exposure for k-pop dancers and a chance to meet with celebrity k-pop artists.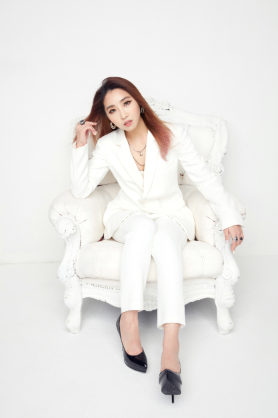 The Celebrity Dance Studio project according to Virg will connect dancers from all over the world with some of their favorite recording artists. It will also give k-pop dancers a virtual global stage to show off their talent amongst an international community. In compliance with COVID-19 lockdown rules, participating in the Celebrity Dance Studio will be done from the homes of each dancer.
When the Celebrity Dance Studio commences, k-pop dancers will have a chance to meet with dance celebrities and enjoy dance education and tutoring from Virg. Virg has traveled around the world and worked with entertainment giants such as the legendary Michael Jackson, Ne-Yo, Mariah Carey, 2NE1, and BIGBANG amongst others. The creation of this Celebrity Dance Studio by Virg is in collaboration with a former member of the Korean girl group, 2NE1, MINZY.
Entry into the competition is by submitting a video of not more than 2 minutes dancing to MINZY's song "Ninano" featuring Flowsik. Also, prospective candidates can enter the competition by joining Virg's official workshop video and submitting a video reciting the dance learned. The entry fee for the competition is 5,000 Yen and it is open to dancers from anywhere in the world.
For more information about Virg's Celebrity Dance Video, log on to the website https://www.virgcds.com or visit https://www.virgcds.com/join to join already. The deadline for entry into the competition is May 31. Check out further details on Virg's CDS website.
About Virg
Virg is a Choreographer and dance education specialist based in Tokyo. He has traveled around the world and worked with key players in the arts and entertainment industry and also taught hundreds about dancing.
Through his Celebrity Dance Studio, Virg seeks to provide exposure and job opportunities for dancers all over the world.
Media Contact
Company Name: Celebrity Dance Studio
Contact Person: Virg
Email: Send Email
Country: United States
Website: https://www.virgcds.com