San Diego-based author publishes a compilation of poems about the Outhouse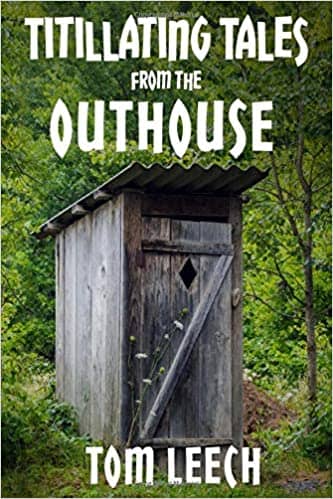 Talented author, Tom Leech, releases his new book titled, "Titillating Tales from the Outhouse," a compilation of fun poems about the small but important little building
"Titillating Tales from the Outhouse" is the latest work from Tom Leech as the San Diego-based author shows his versatility and creativity as a writer. The book is a humorous set of fun poems about the outhouse, otherwise known as privies, porta-potties, johns, or loos.
"Never in my life did I realize there was so much to say about outhouses! From drunken damsels to a triad of escaped convicts to the outhouse adventures of Santa Claus, this book of poems is a delight. It transports the reader to another time and (odorous) place in a deluge of hysterical whimsy. I challenge you not to giggle," said Sondra Thiederman, Ph.D., Author of 3 Keys to Defeating Unconscious Bias: Watch, Think, Act."
Tom Leech is looking to bring back lots of memories as readers enjoy the funny stories about the outhouse. The poems in the book are easily relatable as practically everyone has one or two funny tales about the adventures with the outhouse.
For more information about "Titillating Tales from the Outhouse" and other books from the popular author, please visit – www.presentationspress.com.
About Tom Leech
Tom Leech is a popular author located in San Diego California. Over the years, he has written several books, many of which have earned him accolades from different quarters. Some of his books include Fun on the Job, The Curious Adventures of Santa's Wayward Elves, and On the Road in '68: A Year of Turmoil, A Journey of Friendship. He also authored Say it Like Shakespeare: The Bard's Timeless Tips for Communication Success, a 2014 International Book Awards Winner in the "Business Communications/Public Relations" category.
Media Contact
Contact Person: Tom Leech
Email: Send Email
Phone: 858-650-0810
Country: United States
Website: www.presentationspress.com