Special And Unique Designs Wall Art Panel For Home Decoration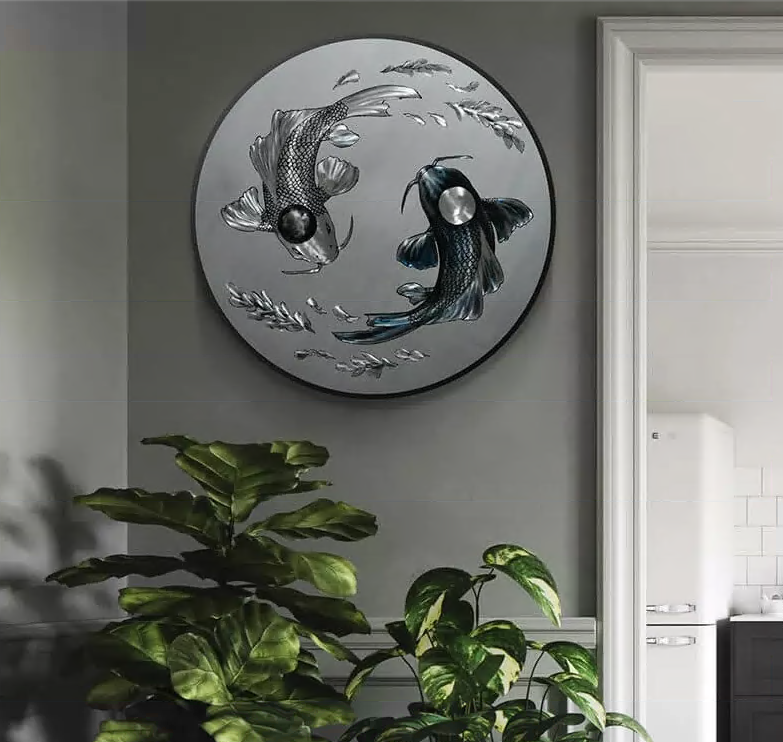 Some people really like to decor their own house with some special and unique designs 3D wall panel,so how about this circle koi metal painting? looks just like ceramic when lights turn on from inside.
3D wall panel not only for decoration but also could be used as light,really gorgeous of the actual one, sizes ranged from 20*20cm~100*100cm.
People may be familiar with this type of artwork, but they may not know what some of the advantages to having a piece like this are! Here is a Brief introduction.
1. This type of artwork is incredibly modern! Many people are choosing to decorate homes with a more modern or contemporary style now, so 3D metal wall art panels would be a great addition! They are versatile pieces, and would suit well in any style of home, whether that be traditional, rustic, or industrial.
2. People can hang them virtually anywhere! With the individual panels, it makes them much easier to hang in places where other pieces of art may not suit properly. This includes wall niches, indents, staircases, and curved walls.
3. They're quick and easy to hang! Every metal wall art panel that we sell comes with a full-size wall hanging template and hanging drawing. and it should only take around 10-15 minutes to fully complete the installation.
4. The metal wall art panels are easy to clean and maintain! With pieces of wall art, people can simply wipe the panels down with a soft, damp towel.
Media Contact
Company Name: PUTIAN CITY HANDSOME HOME DECOR CO., LTD
Email: Send Email
Phone: +86 18559690217
Address:Chigang Industrial Zone
City: Hanjiang
State: Putian
Country: China
Website: https://www.handsomearts.com/