Sarah Mirza opens up the world of the Light Warriors in her book 'Lord Santa's Review'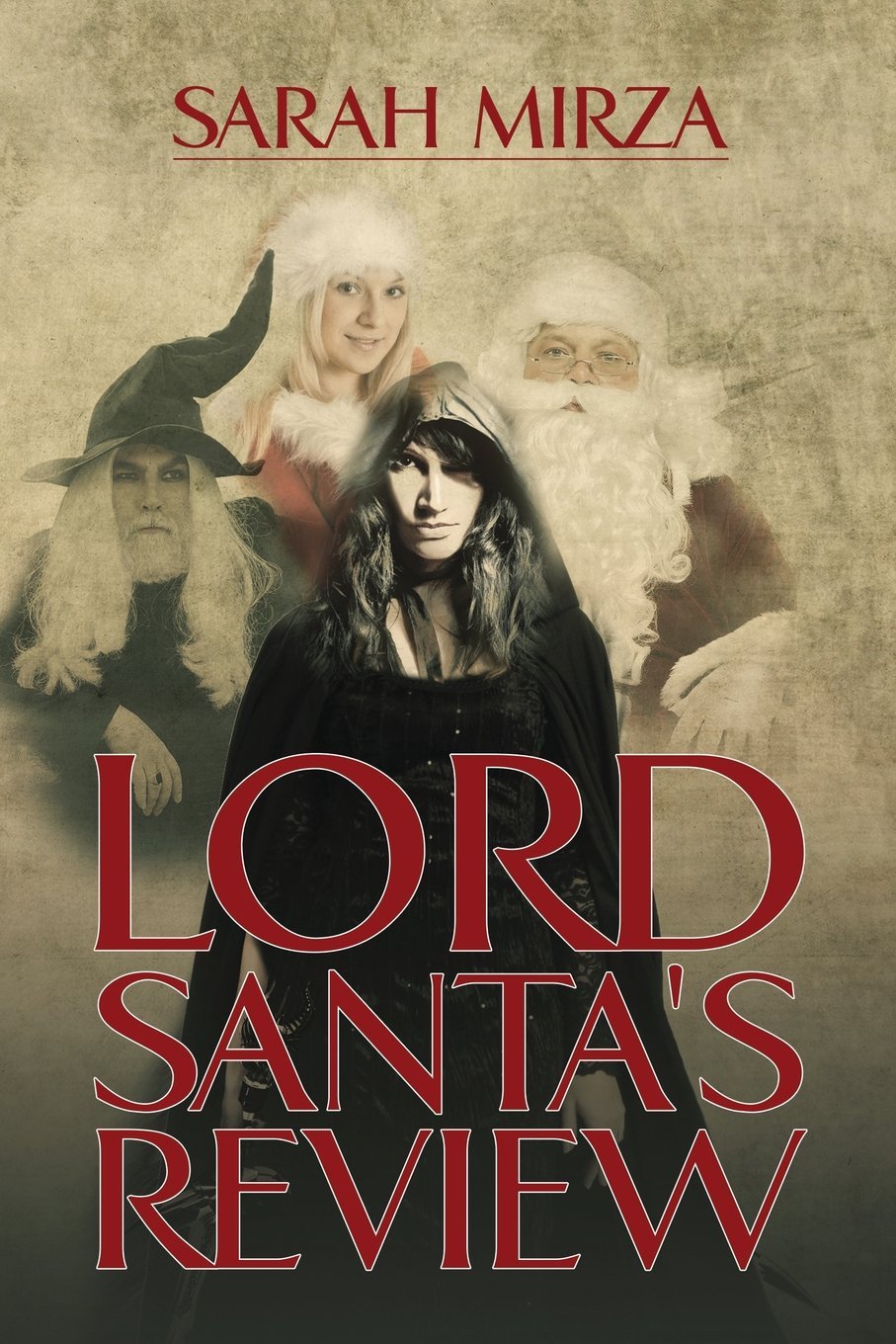 SHEFFIELD, England – December 10, 2020 – Welcome to the world of the Light Warrior. Nothing warms the heart of fantasy book lovers than seeing a collective bunch of powerful Light Warriors form a team for a mission to restore balance. "Lord Santa's Review" by author Sarah Mirza is a Light Warrior novel that will hit the spot with readers.
Mirza has written a significantly emotional, empowering and thought-provoking read. It will be easy for readers to connect to the characters.
Meet Ash, a Light Warrior Third Class, away for three years working on her own when she is summoned to Santa's grotto for her review. This changes her fate in an instant. She does not anticipate the impressive review and Ash learns that she is more powerful than she ever thought. As a Light Warrior she must step up to her power to ensure people are cared for.
When Santa enters the Collective Stream of Consciousness and delivers his gifts, he realizes that people need to move to the next level. Ash knows she has to use her Warrior teachings and discover what magic it holds. Will her power help shift and change the world?
"Lord Santa's Review" will take readers to a jaw-dropping revelation, and the imaginative mind of the author uses spiritual themes and revelations as part of the story. This book will assess how each one of us has a mission here on Earth. We must work on ourselves to become the change and lead by example. Finally, we must all take responsibility for our actions.
'I await in friendship until our paths cross once more.'
"Lord Santa's Review"
By Sarah Mirza
Kindle | $4.73
Paperback | $20.95
Available at Austin Macauley Publishers Ltd., Amazon, Barnes & Noble and other online book retailers
For more information about Sarah Mirza, visit her website at http://authorsarahmirza.com/.
Like and follow Sarah Mirza's Facebook page at https://bit.ly/2Wco4Dz.
About the Author
Sarah Mirza lives in Yorkshire, England, where she was born. After travelling and living abroad she returned to her roots in Sheffield. Having experienced an intense awakening in the 1990's she has studied, experienced, practiced and read much about spiritual and religious philosophies ancient and modern. But it is always human behaviour and the actions of heart and mind that fascinate her. Her own journey is continuous as she tries to understand how humans tick. Whether this is politics, spiritual practice, attitudes to the Earth, environment or the higher levels of connection and communication. Love and Light to all.
Media Contact
Company Name: URLink Marketing | URLink Print and Media
Contact Person: Media Relations
Email: Send Email
Phone: 1-888-980-6523
Address:1603 Capitol Ave., Suite 310
City: Cheyenne
State: Wyoming 82001
Country: United States
Website: www.urlinkpublishing.com/