Money M's Strategic Perseverance on Full Display in new release "Risk It All"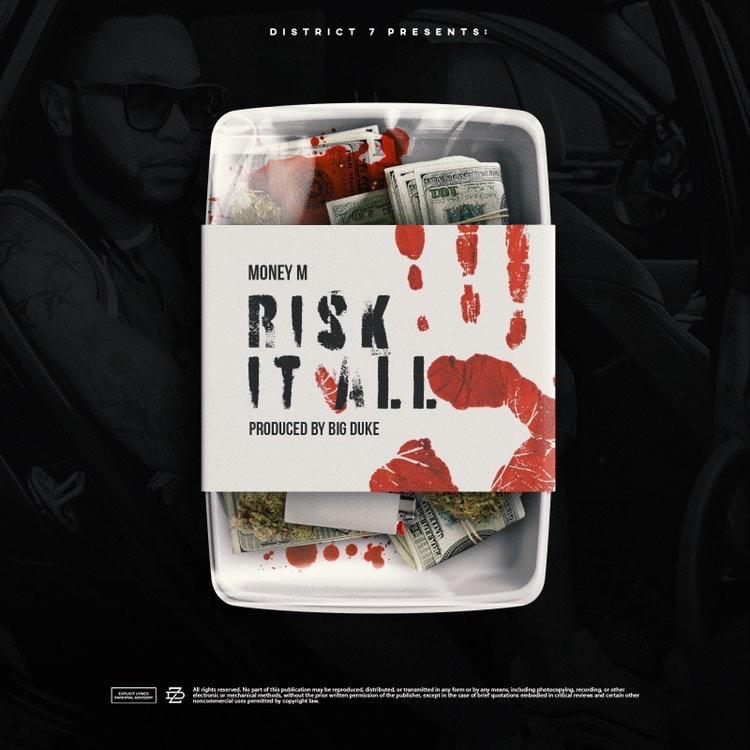 NY, NY – Dec 10, 2020 – Today marks the release of Money M's new single, "Risk It All", produced by Big Duke. In his latest contribution to the hip hop scene, Money M raps about perseverance and dedication, and the imperative to keep going in the face of seemingly insurmountable challenges.
For those familiar with his music, the fact that Money M, or Michael Johns, chose Risk It All and its message as his next single is not a surprising development at all.
Right from the start of his career, Money M's music has always been about the paradigms of pain and struggle, and not just overcoming these challenges, but being able to turn them inside out themselves, and make them act as stepping stones instead of stumbling blocks.
Coming from an artist who himself has known his fair share of pain and struggle, again, it isn't surprising at all that Michael chose the themes to be the central focus of his music.
Michael M – The Person Behind the Artist
A close look at "Risk It All", in both lyrics and delivery, reveals an undeniable insistence on perseverance and endurance. You "gotta risk it all when you're coming from the bottom."
Having grown up in Wyandanch, New York, raised predominantly by his grandparents, and having lost his grandfather (who was the only father figure in his life) at a really young age, it is clear that Money M knows what it feels like to come from the bottom.
Apart from the pain, though, Money M also knows how it feels to leave it all on the line and "risk it all", because, let's face, the alternative is a life filled with even more pain and hardship, something which he feels should never be faced with absolute resignation.
But "Risk It All", despite its brazen sound and lyricism, doesn't just preach blind and rushed actions without any hint of calculation. According to Money M, you have to risk it all, but you also have to do it smartly.
And it is safe to assume that Money M, who had to leave his home and move all the way to a new city all of his own, has a few experience of strategic planning while risking it all.
Risk It All Influence
It is unusual that Money M's music be described as refreshing and bold with enough nostalgic touch thanks to his early influences such as the pop legend, Michael Jackson.
In Risk It All, Money M showcases the full range of his abilities, excelling in not just content and delivery, but also in his attempts to pay homage to the grit and charm of those who came before him and influenced him to be where he is today.
In case you want to know more about Michael M, Risk It All, and other projects from the artists, feel free to visit his website – Money M Website.
Watch Risk It All video on YouTube.
Connect with Money M on Instagram.
Media Contact
Company Name: Money M
Contact Person: Media Relations
Email: Send Email
Country: United States
Website: moneymdotbangers.com