Joe Sharman Continues to Push Boundaries With Musical Explorations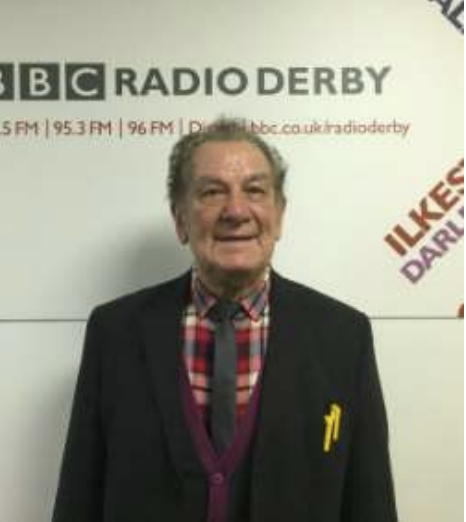 The voice behind the United Kingdom's latest hit Christmas single 'It Will Soon Be Christmas' and newly launched music video. At the age of 88, Sharman pushes boundaries and brings his passion of life to his music.
The new single 'It Will Soon Be Christmas' from the United Kingdom's Joe Sharman (Donald William Sharman) couldn't have come at a better time. During a time, when the world is facing unpredictability and fear Sharman brings a life of passion and excitement to the music he creates as a professional singer-songwriter.
Born in 1932, Sharman has spent the last 88 years pushing the limits and entertaining those around him. His passion for entertainment began through his professional football career as a goalkeeper for several teams including Derby County Football Club between 1948-1951 and Ilkeston Town Football Club between 1951-1955. Notably, winning the league championship with Ilkeston Town Football Club for all four seasons he played with the club. Joe was not only remembered through his football career for holding Ilkeston Towns most games played without conceding a goal (until 2009), but for his theatrical attitude on and off the field. Joe was known to act fearlessly in games, drawing fans to throw gifts like candies and chocolates to the field. Off the field, Joe was an entertainer to his teammates, ensuring there was never a dull moment during travel while embracing his natural voice and creating a positive space for the team.
After suffering from a spinal injury in a 1960s football match, Joe decided it was time to retire from sports entertainment and focus on his gift of singing. Joe began touring the Midlands & East Coast full time bringing his charisma and outgoing personality to local stages on the pub & club scene for approx., 20 years until he retired. Nearly 15 years later, Joe's 12- year-old daughter Jolieanna pulled him out of retirement to chaperone her first singing tour in the pub & club scene. The pair called themselves 'Old Wine & Champagne' and toured together for two years. Joe's passion for his family and singing not only formed through his father-daughter performances but through the songwriting he completed. His new single and music video, 'It Will Soon Be Christmas' was written decades before and was a family classic. However, after losing his late partner to Mesothelioma, he decided to record it with his daughter in memory of her with "Get Fresh Records". The video is now available for streaming through YouTube Music.
Sharman has spent his life bringing happiness and positivity to those around him and continues to do so through his singing and personal actions. One of Joe's proudest moments was beating the original Olympic games record for pole vaulting. During his time in the national service, he became the Midlands District Champion for his battalion in the sport of pole vaulting where he proudly jumped 10 ft 6 inches. A few years later, Joe stumbled across a Guinness Book of Records and discovered that the first-time pole vaulting made an appearance in the Olympics of 1896, the record was the same as his when he won the championship in the national service. Inspired to break the record, he dug a sandpit in his back yard and obtained a bamboo pole. After several weeks of training in 1955, he cleared a remarkable 10 ft 10 inches beating the original Olympic record with similar equipment to the 1896 games! By this time, the new Olympic record had increased significantly but only due to vast innovation in the sporting equipment used, swapping the sandpit for a safety mat and the bamboo pole to flexible fiberglass poles that are still used by athletes today. Joe's 1955 achievement is inspiring for its comparable, similarity to the equipment and setting of the original Olympic record set in 1896.
Despite health conditions, Joe stands up for what he believes and has protested solidarity caused by the lockdown restrictions, particularly affecting old age pensioners during the national COVID 19 lockdown in the summer of 2020 by climbing a 20-foot tree.
Interested in learning more about Joe and his new single? Be sure to visit the links below –
iTunes Music: http://itunes.apple.com/album/id/1492919635
Spotify Music: https://open.spotify.com/album/0KNnmPGxLZFVVaaEZLLFCY
Youtube Music: https://youtu.be/tmuDrO0-EnE
Media Contact
Company Name: Kofi Management
Contact Person: William Kofi
Email: Send Email
Country: United Kingdom
Website: https://youtu.be/tmuDrO0-EnE