Carpet Cleaning Service In Northeast Ohio: A New Coverage Area From Oasis Carpet Cleaning
New innovative carpet cleaning business, Oasis Carpet Cleaning, announces the launch of their service to clients across Northeast Ohio with accolades coming from different quarters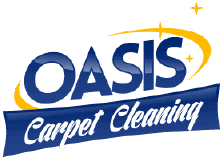 Oasis Carpet Cleaning has already started to make their mark in the Ohio cleaning industry as the relatively new carpet cleaning business is already garnering reviews from clients across the area. The company offers a wide range of professional cleaning services to meet clients' diverse needs, with the solutions priced at relatively affordable rates to ensure that clients do not have to break the bank to have a sparkling clean environment.
The popular saying that cleanliness is next to godliness is a reiteration of ensuring a clean environment. However, the process of keeping the environment clean can be sometimes daunting, especially for busy individuals and persons that do not have the requisite skills and equipment to reach relatively tricky spots. Consequently, the expertise of facility managers and professional cleaners are often required to get the desired results. Unfortunately, many of the cleaning companies do not meet clients' needs as their services are either exorbitantly priced or fail to deliver as claimed. However, Oasis Carpet Cleaning is looking to change this rather unfortunate narrative with a combination of affordability and quality service delivery as they launch their service in Northeast Ohio.
Oasis Carpet Cleaning delivers professional carpet cleaning services, using the latest techniques while adhering to industry best practices. Thanks to a team of well trained and highly experienced professionals, the cleaning company offers carpet stain removal, steam cleaning, and commercial carpet cleaning. The company also handles cleaning floors and furniture, offering a one-stop-shop to all cleaning needs of residents and businesses in and around Northeast Ohio. In line with the recent developments surrounding the COVID-19 pandemic, the cleaning team wears face masks in all homes and offices while complying strictly with safety precautions.
The unique combination of relative affordability, quality, and fast turnaround time has endeared Oasis Carpet Cleaning to clients across the area, with rave reviews pouring in from customers. "Oasis is by far the best carpet cleaning company I have ever worked with. They are completely professional," said Todd Jirecek, Business Owner.
For more information about Oasis Carpet Cleaning the range of award-winning cleaning solutions from the company, please visit – https://oasiscarpetcleaning.com/.
About Oasis Carpet Cleaning
Oasis Carpet Cleaning is a provider of innovative, professional cleaning services catering to clients' needs in and around Northeast Ohio. The company has a team of dedicated and experienced professionals using state-of-the-art cleaning equipment to deliver quality results to residents and businesses at relatively affordable prices.
Media Contact
Company Name: Oasis Carpet Cleaning
Contact Person: Paris Bardo
Email: Send Email
Phone: 216 854 4111
Address:9032 Lydia Cir.
City: North Ridgeville
State: Ohio 44039
Country: United States
Website: oasiscarpetcleaning.com