UVict Launches Self Sanitizing Device for Door Opening Amid the COVID-19 Pandemic.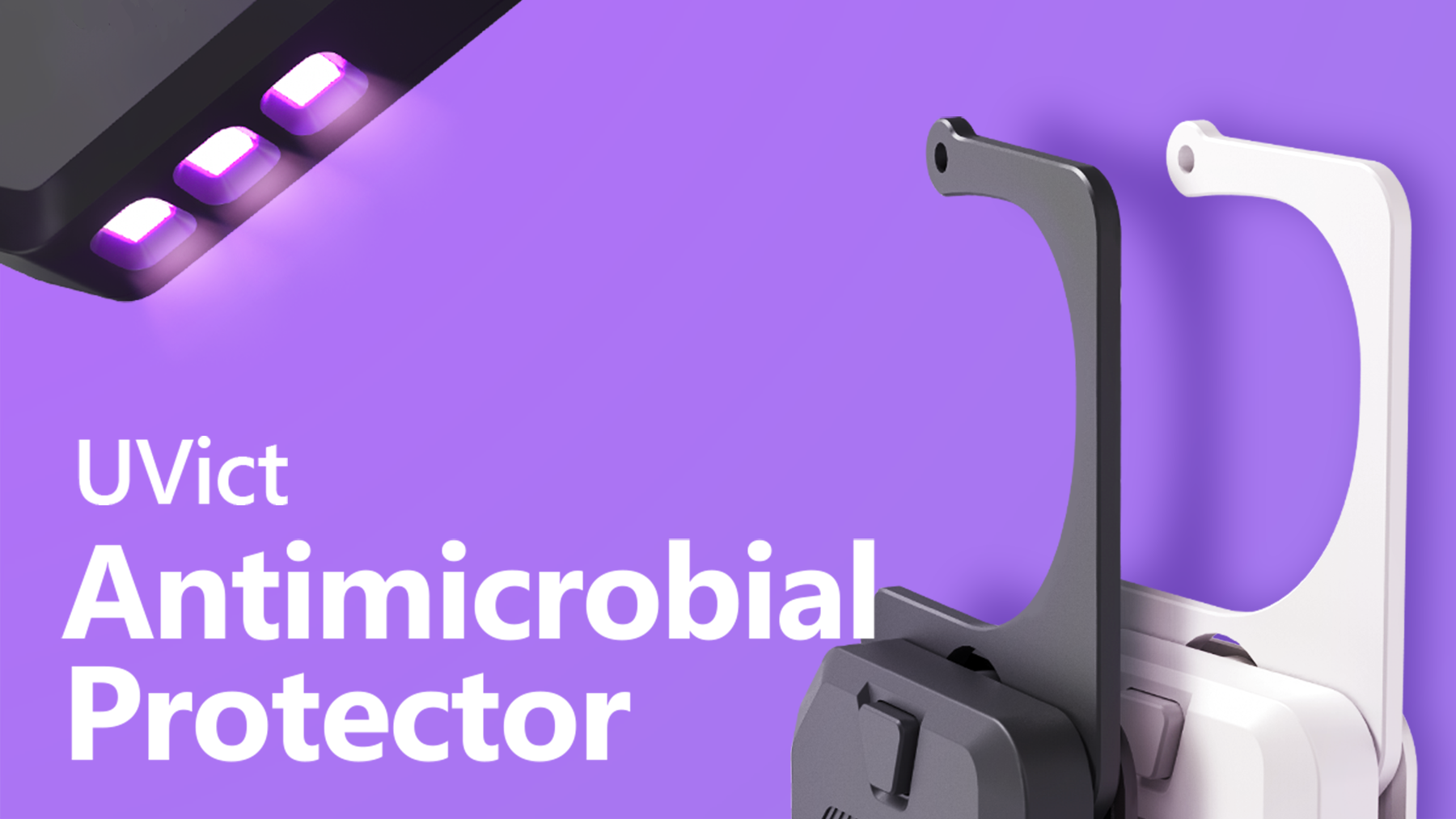 UVict S1, the world's first contactless door opener hit the market today with health experts all expecting the self-sanitizing product to be largely relevant in the fight against the coronavirus and other disease-causing germs.
Experts have revealed that viruses and bacteria are usually transmitted in two ways, via aerosol transmission or contact transmission. Face masks are designed to cut off aerosol transmission, but not contact transmission. The latter occurs when people touch public door handles which are often riddled with virus or bacteria. It is believed by many health experts that the pandemic has only lasted for so long because contact transmission is neglected by people. UVict has been identified as the only product that can effectively cut off the contact transmission of virus in public space.
UVict S1 provides 100% sanitization and has been created by technology company UVict to slow down the coronavirus. The innovative product launching on Kickstarter is a golden opportunity for financial backers looking for lucrative investments. UVict is undoubtedly a product with immense monetary potential that everybody can use in various applications to fight COVID19.
The coronavirus pandemic is threatening a global resurgence with a growing number of infectious cases worldwide. As vaccines provide new hope, the greater need is to prevent the disease through social distancing, mask-wearing, and sanitization. The market has seen a spurt of sanitization products and tools after the outbreak, but very few can claim to be 100% perfect. Moreover, what is necessary is sanitization of high-risk surfaces with whom contact cannot be avoided in daily life, like doorknobs. UVict's antimicrobial protector door handle is a powerful invention that provides an accurate solution to this problem.
UVict antimicrobial protector is the world's first and smallest sanitizer with dual UV light equipped internally and externally. The door handle sanitizer can help prevent bacteria, germs, and viruses and limit spread through interaction.
The UVict antimicrobial protector and doorknob feature an internal and external UV light sanitizer that guarantees the ultimate microbial protection. The internal sanitizer disinfects the hook with effective UV light waves to prevent transmission and infection by germs that are cut off from spreading. The external one provides additional sterilization for disinfecting smaller items to keep them germ-free. UVict is powered by three built-in UVA + UVC LEDs switching on automatically once the hook returns into the box with a delay of just 20s. The doorhandle UV sanitizer provides year-round 24/7 protection from germs by killing bacteria and germs in under one minute.
UVict S1 can be used in various applications like opening doors, press buttons, and disinfecting surfaces, from personal phones to toilet seats. It can also be used as an individual sanitizer and multifunctional tool that keeps people safe when navigating through public spaces. The palm-sized gadget, which is light and easy to use, is powered by a 3.75V 500mAh rechargeable battery that allows 15 days of usage on a single charge.
The product is a technological marvel created by Johnson Sherwin and his team. They have become popular for their dedication to inventing valuable products to tackle daily life problems, such as ergonomic chairs and computer screens with innovative design and functionality. The antimicrobial doorhandle sanitizer is the company's first-ever crowdfunding project and a suitable response to the current pandemic to help prevent contracting germs, bacteria, and viruses in daily use
For more information: https://www.kickstarter.com/projects/UVict/self-cleaning-uv-light-sanitizer-no-touching-dirty-surface
Media Contact
Company Name: UVict
Contact Person: Media Relations
Email: Send Email
Country: United States
Website: https://www.kickstarter.com/projects/UVict/self-cleaning-uv-light-sanitizer-no-touching-dirty-surface