Tea Tea and Company Launches FundBLACKfounders Campaign to Introduce The Tea-Chi App
Black-owned tea business, Tea Tea and Company, launches a crowdfunding campaign on FundBLACKfounders to introduce their innovative mobile app to the market
NASHVILLE, TN – December 8, 2020 – It is almost impossible to find a reason not to drink tea. The delicious 5,000-year-old beverage has become increasingly popular, coming in over 1,000 varieties to meet the taste of every consumer. The tea connoisseurs at Tea Tea and Company are looking to enhance the tea drinking experience and recently launched a mobile app, Tea-Chi, on fundBLACKfounders to help tea lovers across the globe enjoy the immense benefits of the beverage.
"I have seen firsthand the communal powers of tea. Unfortunately, like so many other things during this pandemic, a lot of the camaraderie that people enjoyed around it has been lost at a time when we need that the most," said Dr. Janet Walsh, Tea Tea and Company founder and tea-preneur. "With the app, tea enthusiasts have a go-to destination for entertainment, wellness education, e-commerce, and information-sharing based around their favorite drink," she added.
Tea has evolved to become a major part of the culture of many regions across the globe. Its rich antioxidant content that helps protect the body against some cancers and improve several health conditions has endeared it to millions of people, especially as it serves as a way of bringing people together. One brand, Tea Tea and Company, is poised to helping people get the best from every sip, with the launch of Tea-Chi further reiterating this goal.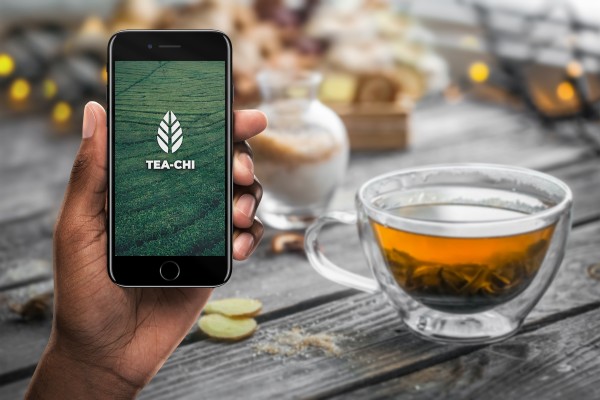 The company recently launched a fundraising campaign on fundBLACKfounders to help bring the app to the market, giving tea lovers a way of getting together virtually over a shared passion – tea, while supporting an innovative Black-owned business, especially as the COVID-19 pandemic continues to ravage.
The app is a baby of Dr. Janet Walsh, popularly known in tea circles as the Tea Maven and Teavangelist. Over the years, Dr. Walsh has sampled teas across Asia, Europe, and North and South America, attending or hosting over 1,000 tea parties and tea education seminars and tastings. She has also built Tea Tea and Company, a business centered on selling unique teas, tea services, and tea accessories.
The newly launched app was developed in partnership with an experienced psychologist in tea's healing properties, relating to stress and anxiety, and a team of tech consultants schooled in app development.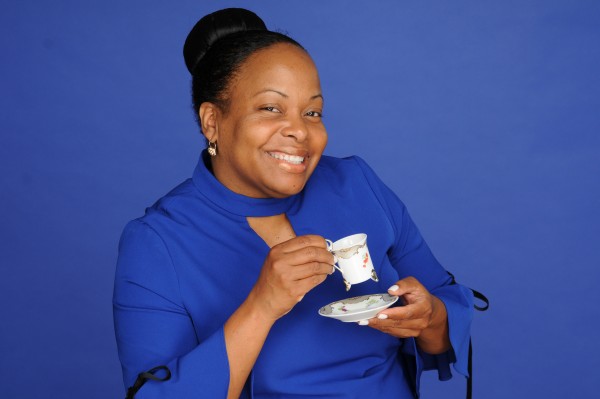 The app can be described as a virtual party to celebrate all things tea, with many benefits for tea lovers. Users of the app can discover new teas, local tea shops, and tea-related recipes, buy teas online, access videos and other content related to the beverage, and connect with fellow enthusiasts worldwide.
Tea Tea and Company hopes to raise money via fundBLACKfounders to support the tech and graphics elements of the app. The fundraiser will help improve the app's functions and features for speed, graphic appeal, artificial intelligence, global commerce, and GPS capabilities.
"Working with fundBLACKfounders means a great deal to us rather than using another crowdfunding platform. We believe fully in its mission to empower Black business owners and want to help amplify their efforts. We also are humbled to be in such great company among the creative projects seeking investment," said Walsh. "Today, more and more people are seeking to support Black business owners, and our project and the overall fundBLACKfounders site allows this," she continued.
Video Link: https://www.youtube.com/embed/lOrwBafHe34
fundBLACKfounders is similar to Kickstarter or Indiegogo, helping entrepreneurs jump-start and scale their ventures with a primary focus on Black founders and innovators as a means of boosting Black generational wealth.
For more information about Tea-Chi and to support the fundraising campaign, go to https://www.fundblackfounders.com/teateaandcompany. For details about Tea Tea and Company and their innovative solutions, please visit teateaandcompany.com.
Media Contact
Company Name: Tea Tea and Company
Contact Person: CANDACE WALLER
Email: Send Email
Phone: (615) 873-0455
Country: United States
Website: http://www.teateaandcompany.com/