Malaysian Award-Winning Fashion Designer Creates Customized Face Mask for Companies – Tested by EUROFINS
Kuala Lumpur – December 8, 2020 – Customized Face Mask for Companies. During the Movement Control Order (MCO) earlier this year, Malaysian award-winning Fashion Designer and President of MODA (Malaysian Official Designers Association), Melinda Looi and her fellow designers in MODA had the opportunity & honor to help Malaysian frontliners by sewing PPE. Now she's using her expertise and creativity by creating customized face masks for companies.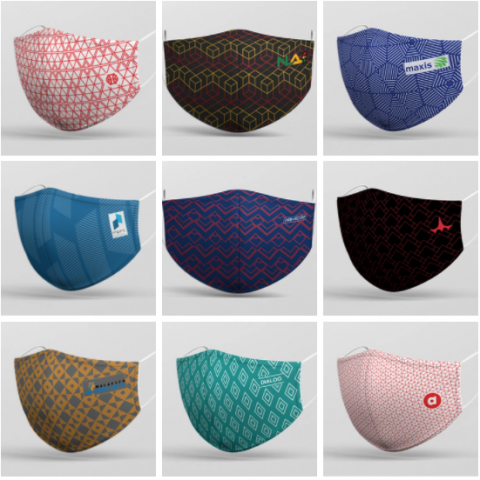 When the situation improved with wearing of face masks as part of the new norm, Melinda was inspired to create and produce reusable masks that complied with guidelines issued by WHO & our Ministry Of Health. An added benefit was to help reduce the waste from usage of disposable masks which is becoming an ever-growing concern. The renowned fashion designer launched an ever-growing line of fashion masks fit for every style, occasion and price point.
Melinda was then inspired to take her initiative one step further by introducing customized corporate face masks through Designer Uniforms by Melinda Looi. These masks are directly sold to companies who could either pick from an existing range of masks and colours or they could commission the Melinda Looi Uniform Team to create a customized print based on their company's / brands' personality or objectives.
When asked about her inspiration, the designer explains: "I wanted to create safe, stylish and affordable masks for everyone. So, we continuously did R&D to develop affordable masks that are uncompromised in quality and safety." The customized corporate face masks start at RM7.50 only! These customized corporate face masks offered have a specially designed 3D shape to allow for extra comfort as well as breathability.
The 3-layer masks come in two options for the inner layer – Dry Fit layer or the Antibacterial Zinc Ion Bamboo Charcoal layer which is available at a small surcharge. The masks have been tested by an international lab, EUROFINS and achieved a 97.4% and 99.1% Bacterial Filtration Efficiency (BFE ASTM F2101: 19) respectively. (Full Test Results here: https://bit.ly/eurofins97 & and here: https://bit.ly/eurofins991)
Given the vast expertise in the field of face masks, the company is also offering free online webinars for companies wanting to learn the DOs and DON'Ts of having face masks for their companies.
All masks are made in Malaysia, they are washable and reusable, and hence a much eco-friendlier alternative to disposable surgical masks or respirators. Another plus point is that it adds to the protection and style of the companies' employees' work day!

ABOUT DESIGNER UNIFORMS
Designer Uniforms is a One-Stop-Solution for Uniforms founded by Malaysian Fashion Designer Melinda Looi. They handle corporate attire and uniform needs from design to delivery, they offer design, consultation, sampling and prototyping, mass production and tailoring of uniforms.
ABOUT MELINDA LOOI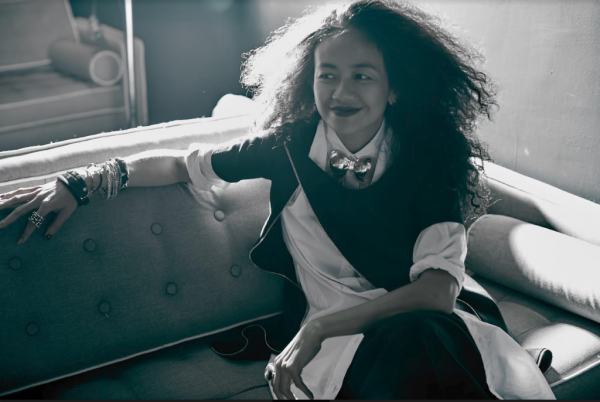 Melinda Looi started her journey on a scholarship at the La Salle School of Fashion in Montreal, Canada. It was her graduation collection in 1995 that catapulted her into the spotlight, earning her the Malaysia Young Designer Award 1995 in Kuala Lumpur.
Since these early days, Melinda has consistently proven her ability and creativity earning accolades from many local and international awards, notably the prestigious Designer of the Year Award in 2004 and 2006 at the Malaysian International Fashion Awards, and in 2009 at the Mercedes Benz STYLO Fashion Awards. Melinda's latest accolades include the Sport and Art Trophy from the International Olympic Council, Switzerland and being selected as a Malaysian representative at the 2014 World Fashion Week in Paris with one of her couture pieces being showcased as part of the World Fashion Exhibition, at various international fashion weeks.
Today, Melinda Looi offers a diverse range of brands to her name, targeted at different customer groups and occasions: Melinda Looi Couture (bespoke tailoring) and Melinda Looi (ready-to-wear for day to night).
Besides working on her own fashion labels, Melinda is also involved in numerous and very diverse collaborations – from charities to eco-friendly events to art projects, as well as collaborations with international brands and corporates such as Swarovski, Levi's, The Body Shop, TUMI, and many others.
AWARDS & ACCOLADES
• President of Malaysian Official Designers Association (MODA) 2019, Malaysia
• IOC Sport and Art Trophy 2014, Malaysia/Switzerland
• Malaysian Representative at World Fashion Week 2014, Paris, France
• First 3D Print Fashion Show in Asia, 2013, Kuala Lumpur
• Designer of the Year 2009, Mercedes Benz STYLO Fashion Awards, Kuala Lumpur
• Designer of the Year 2006, MIFW, Kuala Lumpur
• Designer of the Year 2004, MIFW, Kuala Lumpur
• Most Dynamic Designer 2003, MIFA, Kuala Lumpur
• Asia Pacifica Young Designer Award 2000, Hong Kong
• ASEAN Designer Award 1995, Singapore
• Cotton Award 1995, Japan
• Malaysia Young Designer Award 1995, Kuala Lumpur
@melindalooi #designeruniforms #companyfacemask #customizablefacemask
For more information: https://www.designer-uniforms.com/customizable-face-masks-for-work
Media Contact
Company Name: Mellooi Creation Sdn Bhd
Contact Person: Ms Asther Prosper (Account Manager)
Email: Send Email
Phone: +6012-883 1948
Country: Malaysia
Website: https://www.designer-uniforms.com/customizable-face-masks-for-work