Local Licensed Loan Officer Offers Credit Repair for Mortgages
Latifa Garrison strives to help underserved communities through her credit repair services.
Washington, DC – Latifa Garrison is a Licensed Loan Officer who prepares clients for homeownership by obtaining pre-approvals for mortgage products. In order to get pre-approved for a mortgage loan, clients may need credit repair to increase score for favorable loan programs, and Latifa assists them through that process.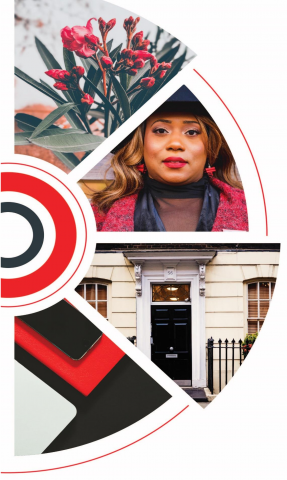 Garrison's focus is on increasing homeownership in underserved communities. She is known in the community as the "home loan approver," as she identifies the best strategies and solutions to help her clients purchase their new homes.
In addition to providing credit repair services, Latifa has also provides real estate investment strategies, webinars, and training sessions to her clients. Her goal is to provide financial literacy to the community as well as helping more people become successful homeowners and build generational wealth.
Latifa has spent 20 years in the financial mortgage industry. Throughout her career, Latifa has processed over 5,000 home loans, helped numerous people with credit repair for their mortgages and loan approval. She has worked with many well-respected financial institutions, such as J.P. Morgan, BNY Mellon, Fannie Mae, Freddie Mac, and Navy Federal Credit Union, giving her unique and in-depth insights into financial matters. Aside from being a Licensed Loan Officer, Latifa is also a Certified FICO Consultant, Certified Credit Consultant, and Certified HUD Counselor. She connects with her clients through her blog, podcast, and social media, as well as through her consulting services. With this impressive list of skills, Garrison offers her clients the highest quality experience.
For more information, visit www.homeloanapprover.com, or visit the Facebook and Instagram pages @homeloanapprover.
Media Contact
Company Name: HomeLoanApprover
Contact Person: Angelique Martinez
Email: Send Email
Phone: (202) 743-2243
City: Washington, DC
Country: United States
Website: http://www.homeloanapprover.com