Law Office of Lenore Tsakanikas PLLC, Paves Way To An Easy Access To Justice Even During Pandemic Crisis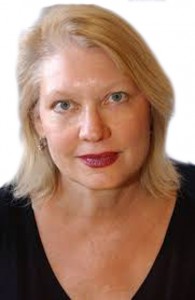 No matter, what crisis is going on globally, justice should never be neglected. Hence all law issues need to be properly checked and handled. As long as crime and injustice occur, the services of law firms are inevitable. Taking into account such domestic as well as public issues happening all around, The law office of Lenore Tsakanikas, is delivering an effective as well as impactful service.
This pandemic situation has increased online searches for reliable attorneys. Lenore Tsakanikas is a brilliant as well as competent attorney and also holds a Juris doctorate. The firm is providing an effective jurisdiction service in Tucson, AZ. The law office of Lenore Tsakanikas is a family law firm offering legal services for all sorts of family matters. A powerful team of Lenore Tsakanikas, Andrea Carrillo, and Lupita Rada serve as an excellent firm of justice. They offer top service both offline and online strictly following all Covid 19 protocols. They are well updated with the current laws that are being changed or adapted because of this pandemic crisis and are capable of assisting anyone who is suffering or confused with the uncertainty of laws.
They are a client-friendly firm and encourage Spanish speaking clients too. The legal assistant Lupita Rada is bilingual and hence can deal efficiently with Spanish-speaking clients who hesitate to speak in English. They serve as a complete team who can assist mild as well as complex matters that includes interstate as well as international disputes too.
It is often found that people going through family issues face dangerous anxiety issues regarding court cases. The Law Office of Lenore Tsakanikas, PLLC, is an appropriate firm for such people where they can be well led and explained all the processes they need to face and thus can subside the mental issues of the client. They are highly supportive to provide justice to those who are suffering through family problems and are even able to mold them to face court cases so that they can acquire proper justice.
The firm's practice areas involve divorce, custody, paternity, child support, relocation, asset protection, and post-decree enforcement. They can assist with a self-help divorce. Also, they can help a person to get a beneficial divorce on an affordable budget. The skill and experience of the team help them to execute the most appropriate strategy that is necessary to deal with a case so as to win it.
The choice of a child custody attorney is critical in a child custody battle. In order to win child custody, it is obligatory to avail the service of the best attorney by the corner. This team is well familiar with the child custody laws in the jurisdiction and also, they are totally updated with the statute books that vary from state to state and this shows their capability to deal successfully with custody cases.
Paternity is challenging in AZ. So it is necessary to understand the law deeply in order to protect people and their rights. This firm is well experienced in such cases and they possess rich knowledge about all essential points as well as loopholes in the law and can use them beneficially to protect the client so as to help the person to be successful in the respective case.
The Law Office of Lenore Tsakanikas, PLLC provides the best child support in Tucson, AZ. They can help anyone to ensure that the children are well cared for, that the payments arrive them on time, and that the paper works are filled correctly. The best child support is the most essential support that can be given to children who are caught in the crossfire during the breakdown of a relationship and this is the best team to ensure their safety in Tucson.
Whenever a parent under a child custody order wishes to relocate, a lot of legal formalities are required. Usually, relocation is a tedious task for an attorney. But this firm is well versed in dealing with such issues and has proven its capability by successfully attending various cases. This team can be the greatest support for people in such confusing situations.
During a divorce case, the service of an asset protection expert attorney is inevitable whenever one wants to secure the future. Else the person might lose all those acquired through hard work. Also, some people feel to get back together after the divorce decree. It can be easily possible once this team is there for support. They are highly professional to deal with all sorts of legal matters related to family problems.
Law Office of Lenore Tsakanikas, PLLC
325 W Franklin St #107, Tucson, AZ 85701, United States
+1 520-884-1345
https://goo.gl/maps/chNLRHQYY7mwvR6j8
Media Contact
Company Name: Law Office of Lenore Tsakanikas
Contact Person: Lenore Tsakanikas
Email: Send Email
Phone: (520) 884-1345
Address:325 W. Franklin, Suite 107
City: Tucson
State: AZ 85701
Country: United States
Website: https://tsakanikaslaw.com/