Manufacturing Talk Radio Features Yoav Kutner Founder and CEO of Oro, Inc.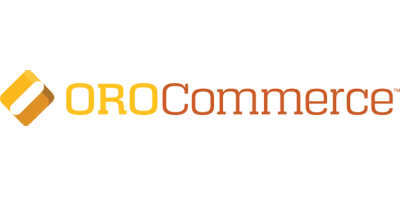 Yoav Kutner, the founder and CEO of Oro, Inc., was a recent guest on Manufacturing Talk Radio. Kutner discussed digital transformation for manufacturers with Lew Weiss and Tim Grady, the hosts of the Manufacturing Talk Radio podcast. Listen to the interview here.
Prior to founding Oro, Inc. and building OroCommerce, OroCRM, and OroPlatform products, Kutner was the CTO and Co-founder of Magento, where he led product and technology development for all Magento offerings from inception until after its acquisition by eBay, Inc. in 2011.
According to Kutner, "The B2B commerce market has long been craving for a purposefully built, robust, and truly flexible eCommerce platform. That is why we built OroCommerce. We are committed to delivering flexible, feature-rich customer experiences. Our innovative modular architecture puts B2B brands in charge of their digital commerce transformation and helps manufacturers, distributors, and other B2B and multichannel brands to deliver rich, tailored experiences for their customers."
Manufacturing Talk Radio has been airing as a podcast since November of 2013, with interviews of industry executives, business thought leaders, respected economists, non-profit directors, elected officials, academic influencers, congressional representatives, and boots-on-the-ground manufacturing innovators to present a complete picture of the industry and the economy. It is one of several podcasts from Jacket Media Co that address the manufacturing industry in more depth and breadth than any mainstream media outlet.
About Oro, Inc.:
The Oro team remotely delivers innovative solutions for dynamic companies embarking on a digital transformation and is the software company behind OroCommerce, OroCRM, and OroPlatform.
Oro, Inc. was launched in 2012 by former Magento co-founders Yoav Kutner, Chief Executive Officer; Dima Soroka, Chief Technology Officer; and Roy Rubin, director of Oro's advisory board (and former CEO of Magento). The senior management team also includes Motti Danino, Chief Operations Officer; Michael Bessolov, VP of Engineering; and Andrew Gerasimov, VP of Client Services.
OroCommerce is the first and only open-source B2B eCommerce platform built from the ground up for mid-market and large commerce businesses. This integrated technology solution provides a diverse range of B2B features and capabilities, such as personalization, localization, built-in multi-channel CRM, powerful workflows, and a pricing engine. The groundbreaking flexibility coupled with a robust set of B2B features available out of the box, ensures the OroCommerce B2B platform is specifically designed for manufacturers, distributors, wholesalers, and multi-channel brands.
The OroCommerce value proposition is explained in this short video. OroCommerce was recognized as a strong player in the eCommerce vendors' market by all major analyst firms including IDC, Gartner, and Frost & Sullivan.
Follow Oro, Inc. on LinkedIn.
Media Contact
Company Name: Oro, Inc.
Contact Person: Anna Korolekh, Marketing Director
Email: Send Email
Phone: (323) 591-1514 or +3 805 0198 22 01
Address:8072 Melrose Ave.
City: Los Angeles
State: CA
Country: United States
Website: https://oroinc.com/b2b-ecommerce/