F.A.K.E Movement Debuts Collective Giveaway/Photoshoot to Support Small Businesses During COVID-19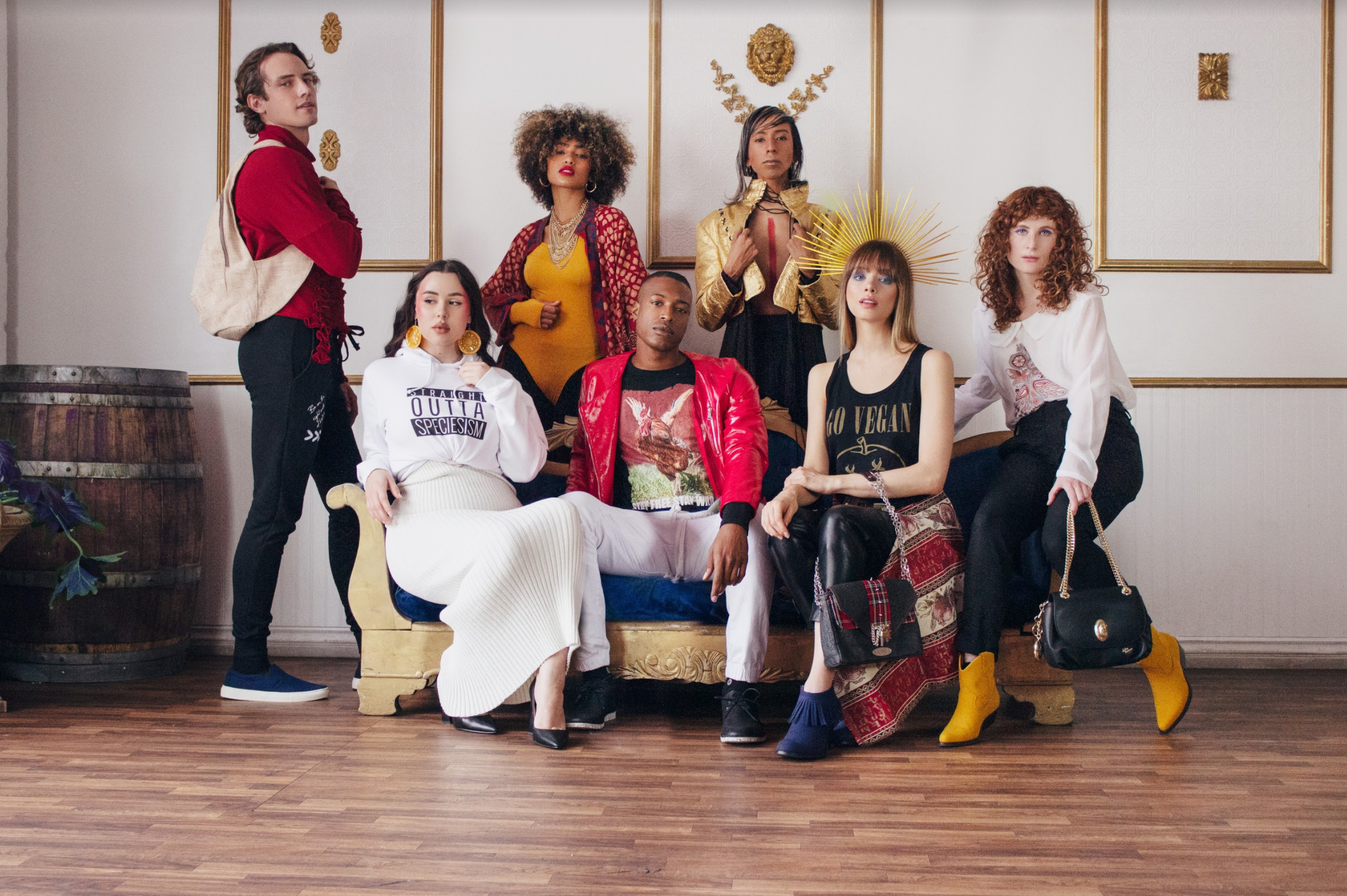 Bringing Awareness to Small Businesses Through Vegan and Ethical Fashion
December 7, 2020 – Los Angeles, CA – F.A.K.E. Movement, (Fashion for Animal Kingdom & Environment), a new, global platform dedicated to vegan and ethical fashion designers, directed a giveaway to promote and support small businesses.17 sustainable brands from across the world are joining forces to offer a lucky winner on the Instagram platform $2000 worth of "green" gifts. The giveaway is supported by the powerful visuals of 7 ethical models of all backgrounds wearing the brands in group shots. The designers chose to create a vision called "Ethics, Veganism in the Armenia chroma" using the colors of the Armenian flag as a tribute to Armenia and the war tensions that their people are facing.
As small businesses are struggling to stay afloat during the pandemic, the collective support between these up-and-coming designers gives hope this holiday season by shining a light on the good that these brands do. "The fashion industry is changing and moving towards a more compassionate and ethical industry," said Founder of the F.A.K.E. Movement, Jonathan Ohayon. "We want to set an example by supporting each other."
The F.A.K.E. Movement was founded by animal rights activists and co-founders of the Parisian brand Arsayo (an innovative eco-friendly city backpack), Jonathan Ohayon. He created a successful platform for "FAKERS" – designers that pursue a cruelty-free and transparent agenda, working with alternatives for damaging and problematic materials, such as leather, wool, fur, and more – where designers from around the world present their brands.
"Small businesses have felt the brunt of the global pandemic with shutdowns, reduced crowds, and costly safety procedures," stated Jonathan. "Now more than ever, it is the time to support them and shop small, while spotlighting the change-makers of tomorrow. You are a superhero and your superpower is choice – choose to shop compassionately this holiday season."
Visitors to the company's Instagram account can be entered into a raffle to win a $2,000 worth of "green" gift giveaways from all 17 vegan fashion brands by engaging with them on Instagram. Raffle winners will be announced via Instagram live on December 11, 2020.
About F.A.K.E Movement
F.A.K.E. (Fashion for Animal Kingdom & Environment) is a platform that strives to support Vegan Fashion Ethically made. Founded in 2019, the F.A.K.E. movement started with physical events such as Pop-up stores, museums, screenings, etc. to support small ethical brands and educate the audience around Vegan fashion. F.A.K.E. promotes brands from all around the world and already have 100+ brands that are a part of the movement (FAKER designers).
For more information, visit https://www.fakemovement.com or social media at https://www.instagram.com/fakemovement
Credits: https://docs.google.com/document/d/164DhlZsvDZLmmtB18ljSdjgjWO0o4-mNV3Uw0kJyikA/edit?usp=sharing
Media Contact
Company Name: F.A.K.E. movement
Contact Person: Jonathan Ohayon (founder)
Email: Send Email
City: Los Angeles
Country: United States
Website: https://www.fakemovement.com